CLIENT
:
USPS (Hypothetical)
Team Members: 
Zack Schwartz, Carolina Silva, and Yutian Sun
Instructor:
Mark Micheli
Overview
Brief
The US Postal Service has long been a treasured American institution, but its continued survival is increasingly threatened by rising expenses and declining mail volume. Over the course of a semester, my team explored USPS customers' opinions and experiences through a variety of user research methods.
(To ensure safety during the COVID-19 pandemic, all research for this project has been conducted virtually.)
Project Phases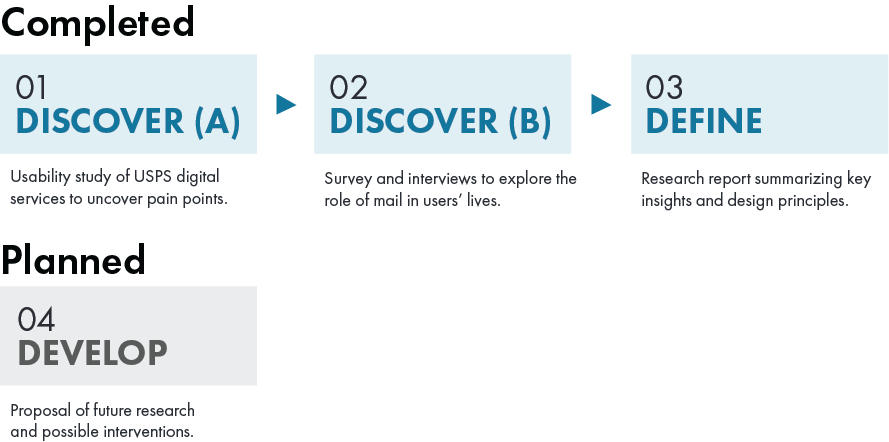 Process & Outcomes
Discover (A)
First, we conducted a usability study of the USPS's digital services. Each team member completed both a heuristic evaluation and three think aloud sessions for a particular touchpoint—my work focused on the USPS Mobile App.
Using Nielsen's
10 Usability Heuristics
, I detailed possible usability problems in the mobile version of Click-N-Ship.​​​​​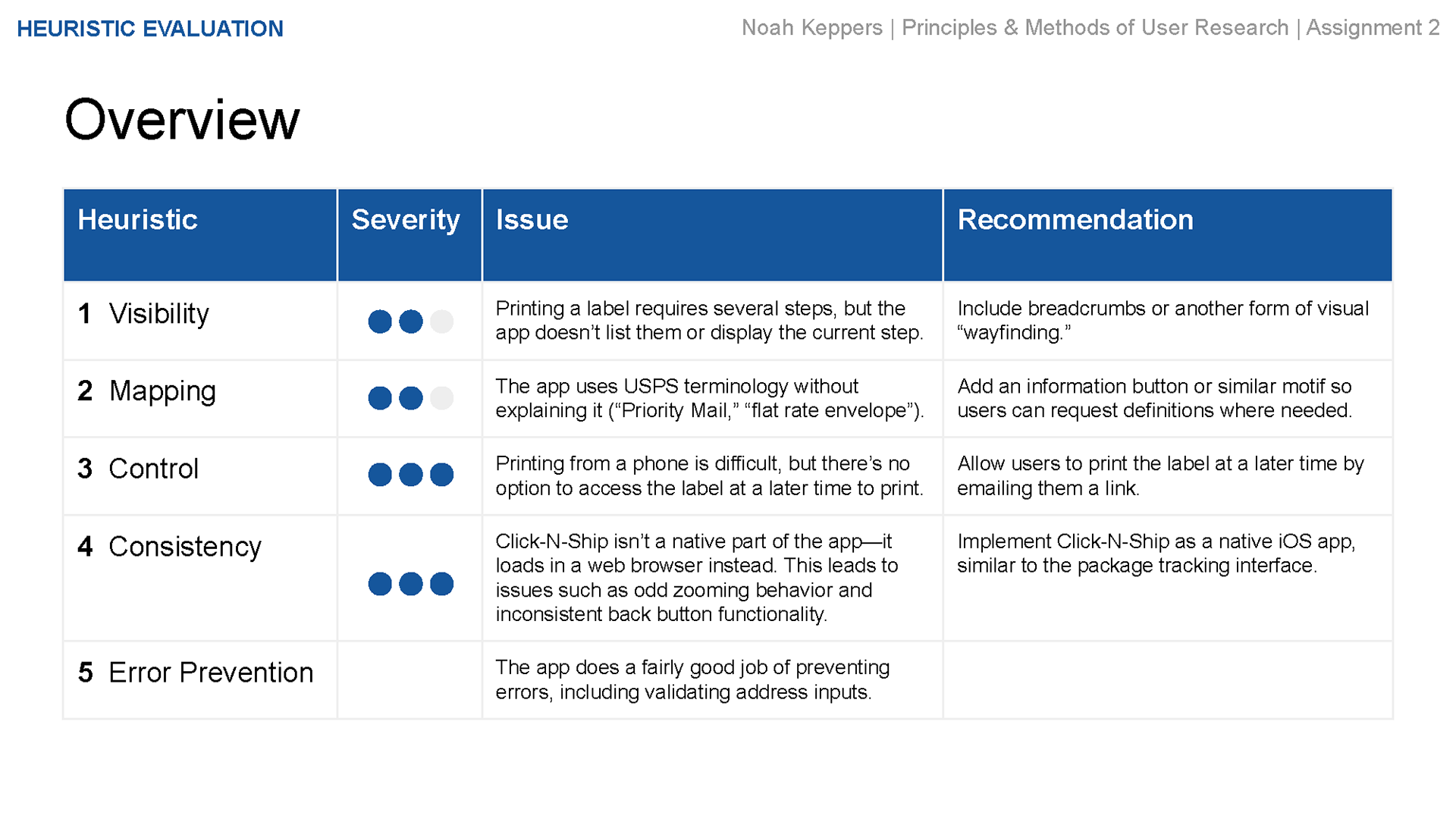 I drafted a
discussion guide
and
task descriptions
 in order to conduct think aloud sessions with three different users. Through these sessions, I discovered three main issues: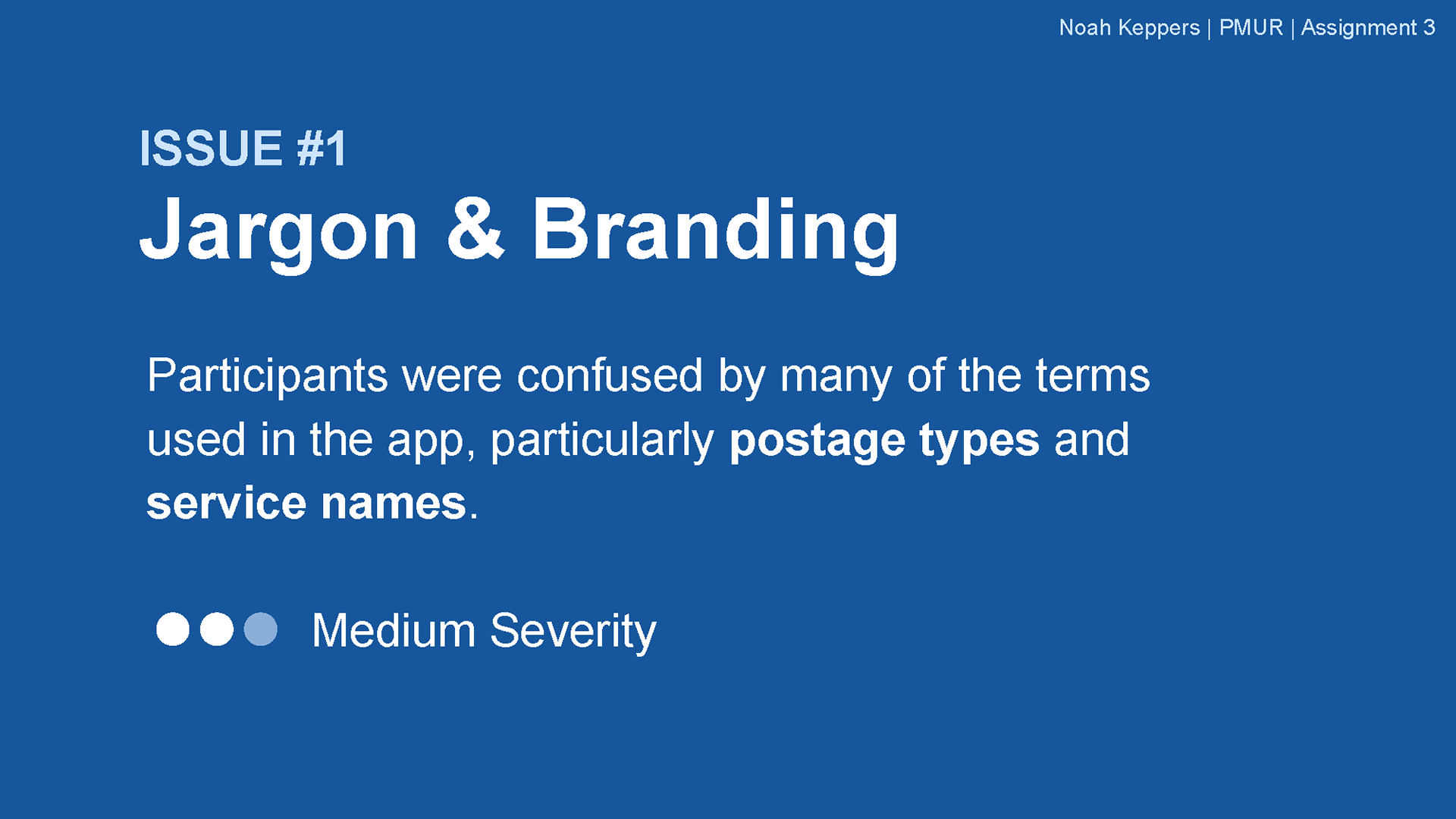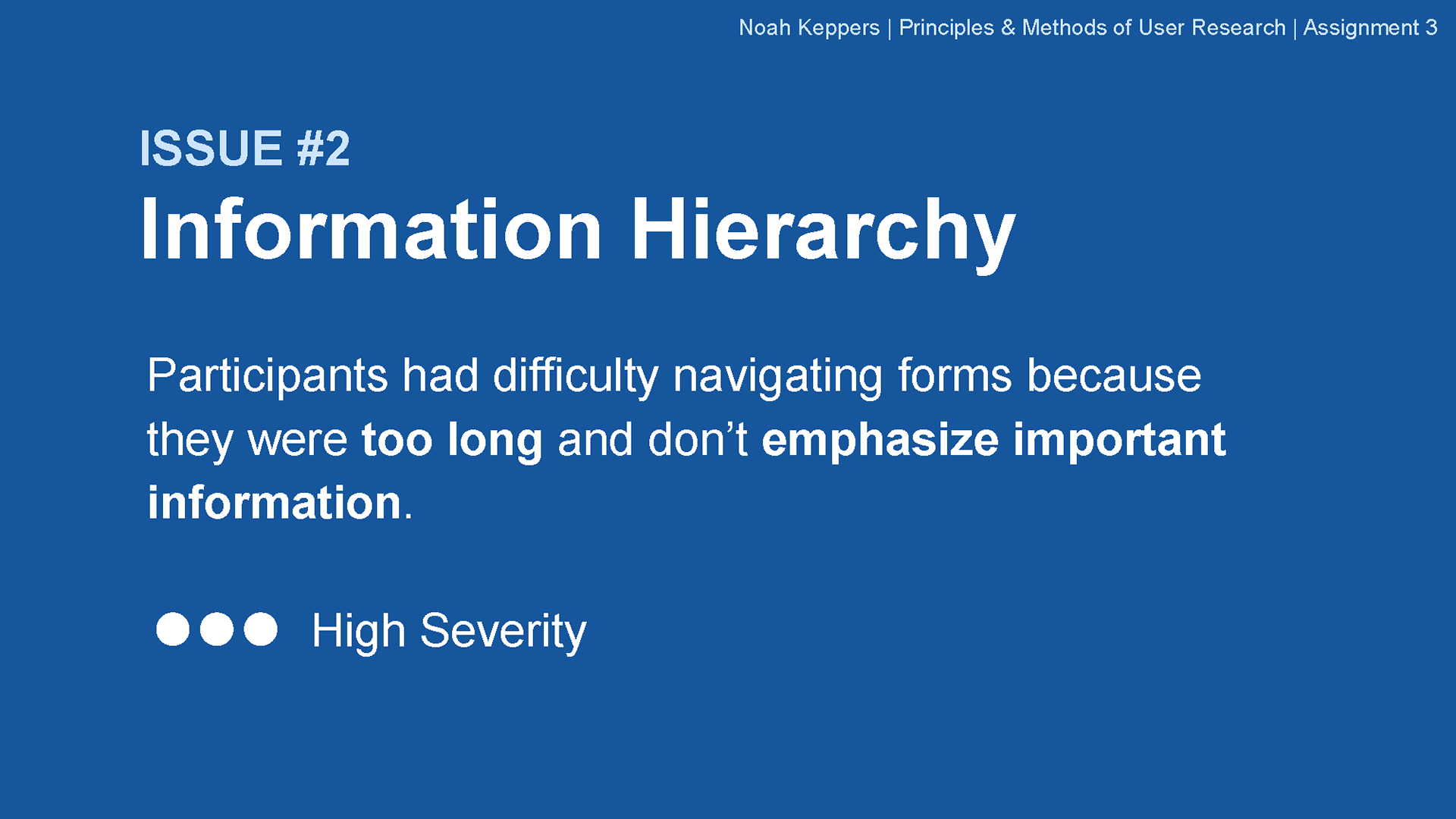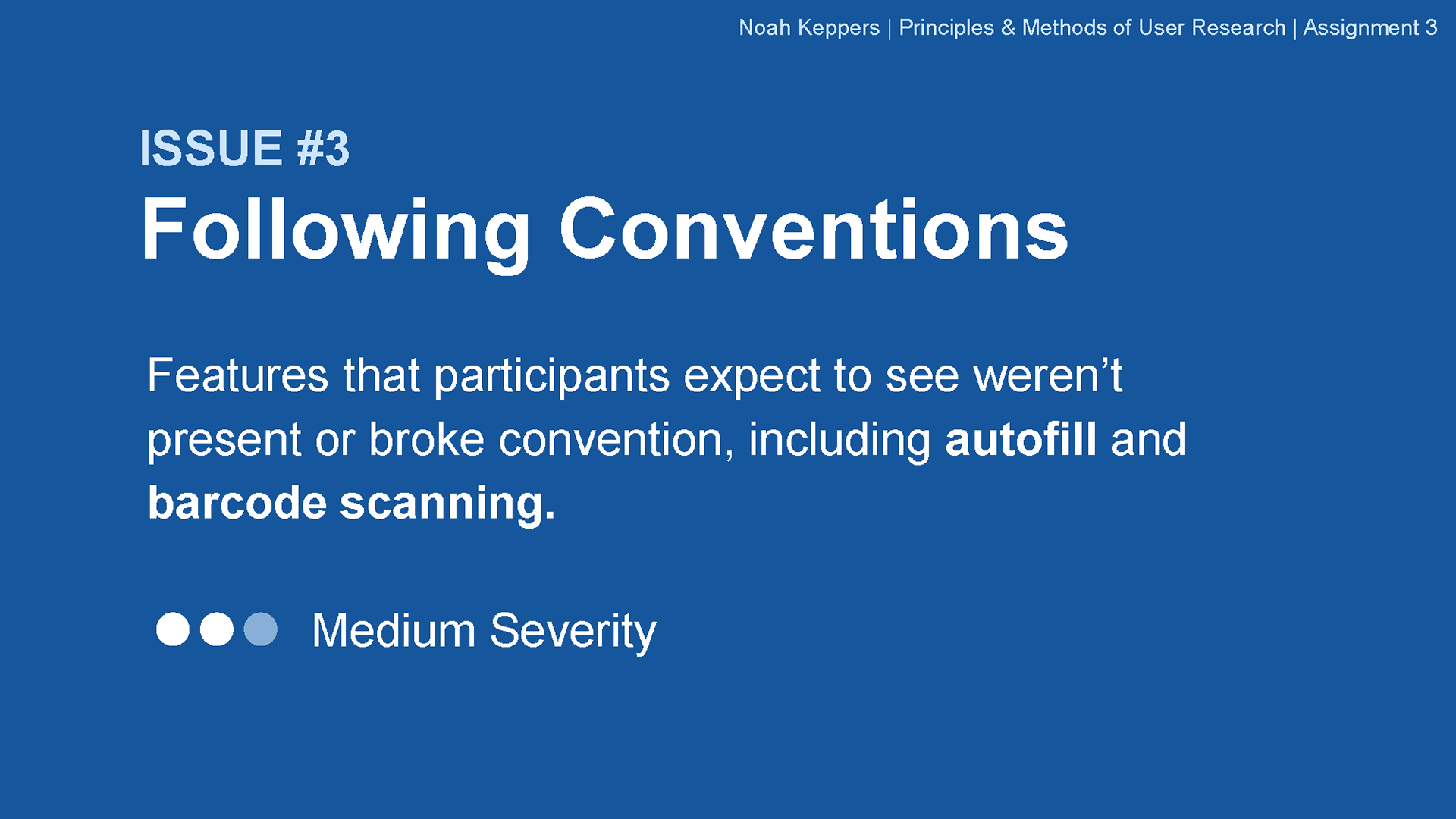 Discover (B)
Next, the team took a deep dive into users' contexts and mental models related to mail. As a group, we conducted both an exploratory survey and in-home interviews over the course of four weeks.
We only had two weeks to both write our survey and collect responses, so we didn't expect our results to be fully representative or statistically significant. Instead, we set out to explore users' beliefs at a high level and form hypotheses to test in our user interviews.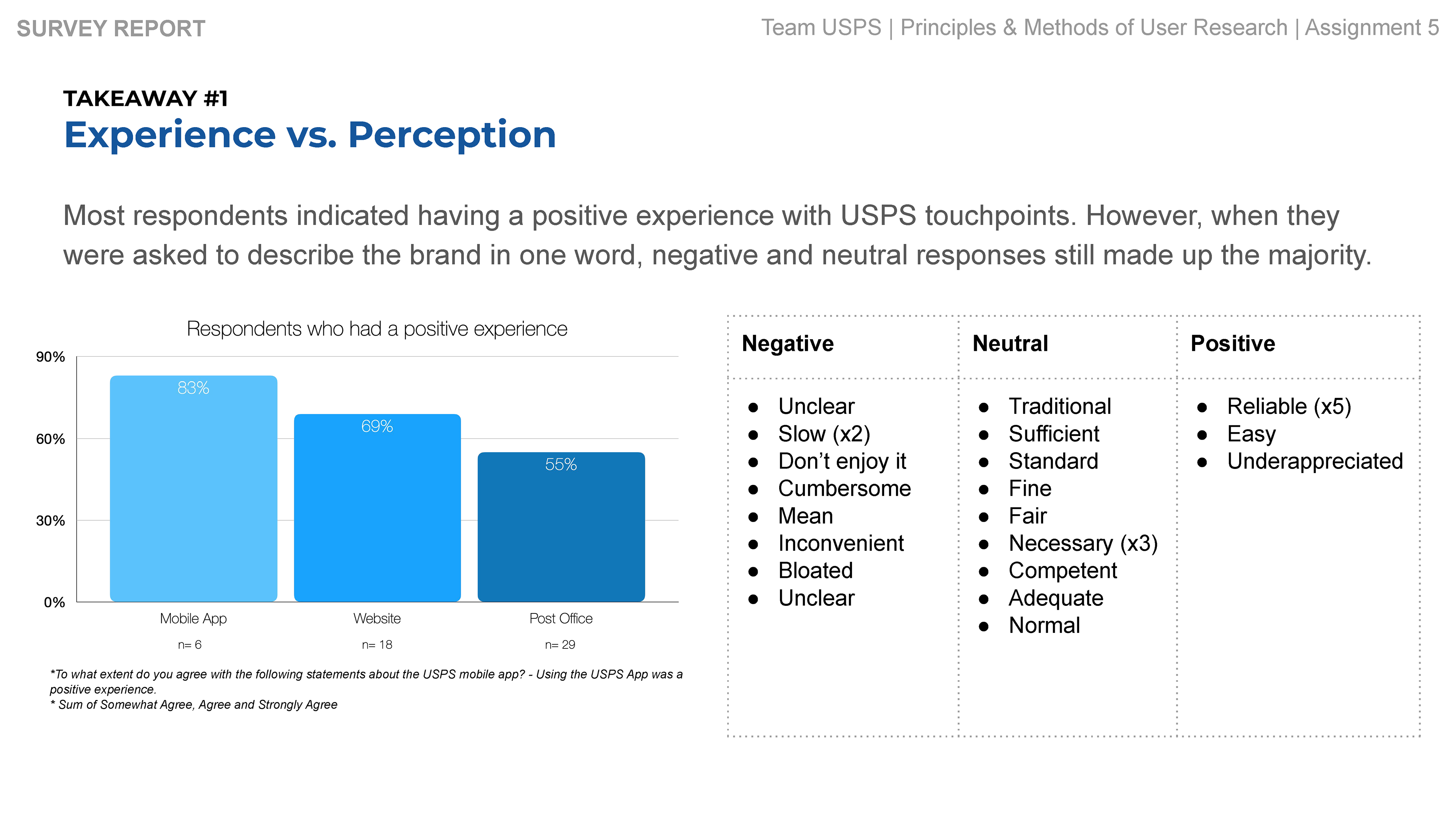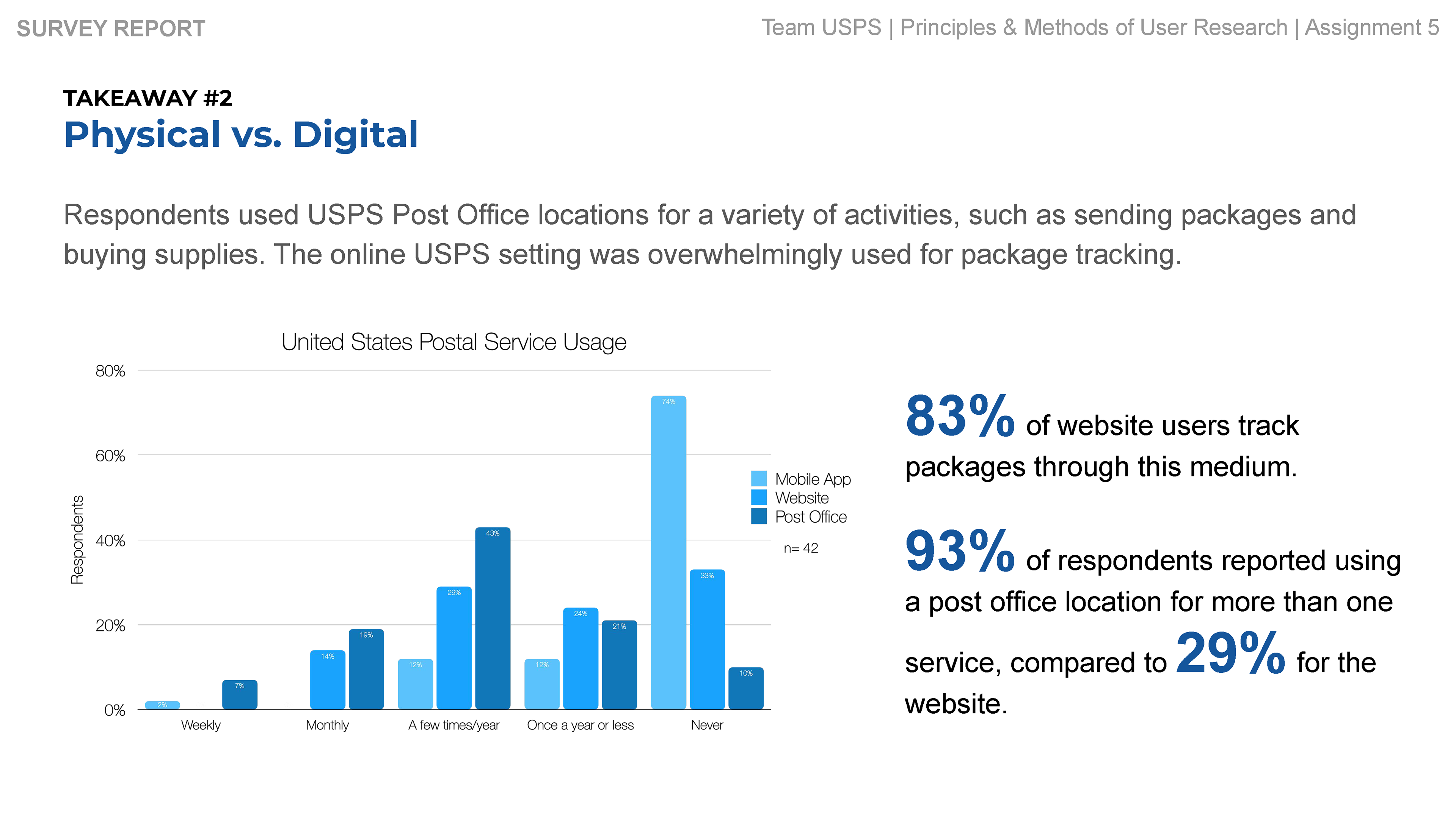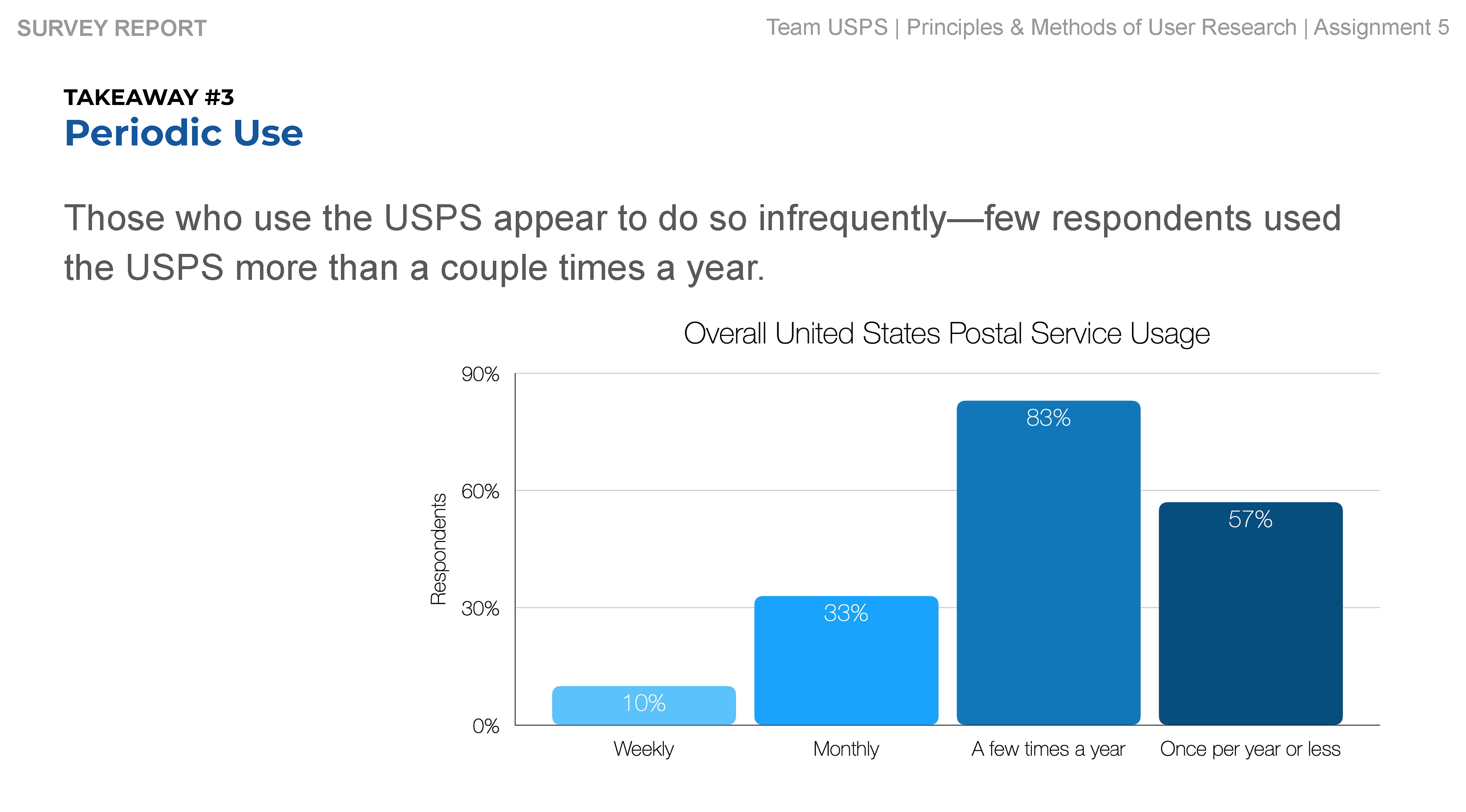 CONTEXTUAL INQUIRY + CARD SORTING
We wrapped up our research with "in-home" interviews—given the current circumstances, we visited participants' homes virtually to keep everyone safe. 
Each session consisted of a conversation about recent shipping experiences, a virtual touchstone tour, and two card sorts. Check out our 
discussion guide
, or take a look at some of our interview photos below.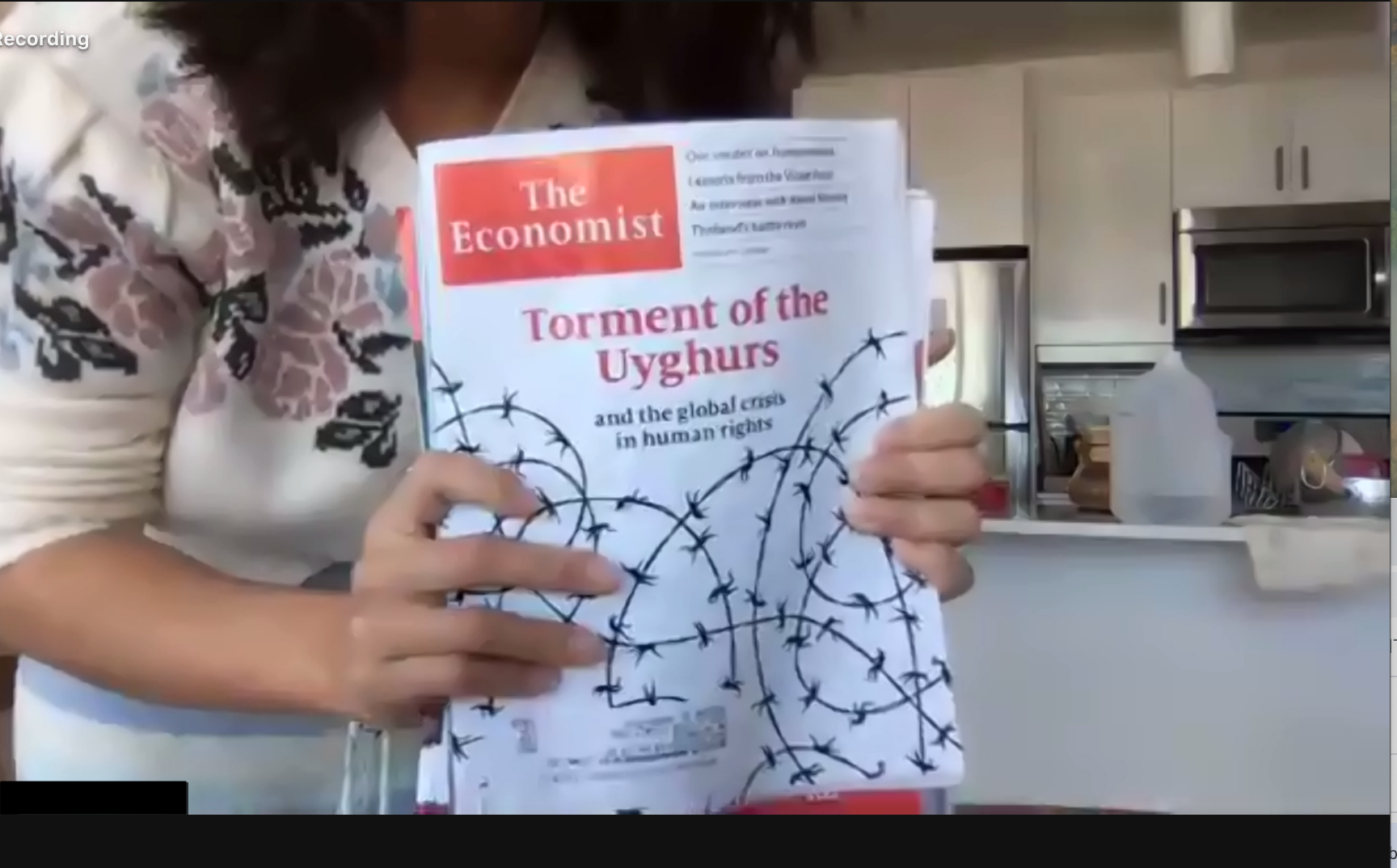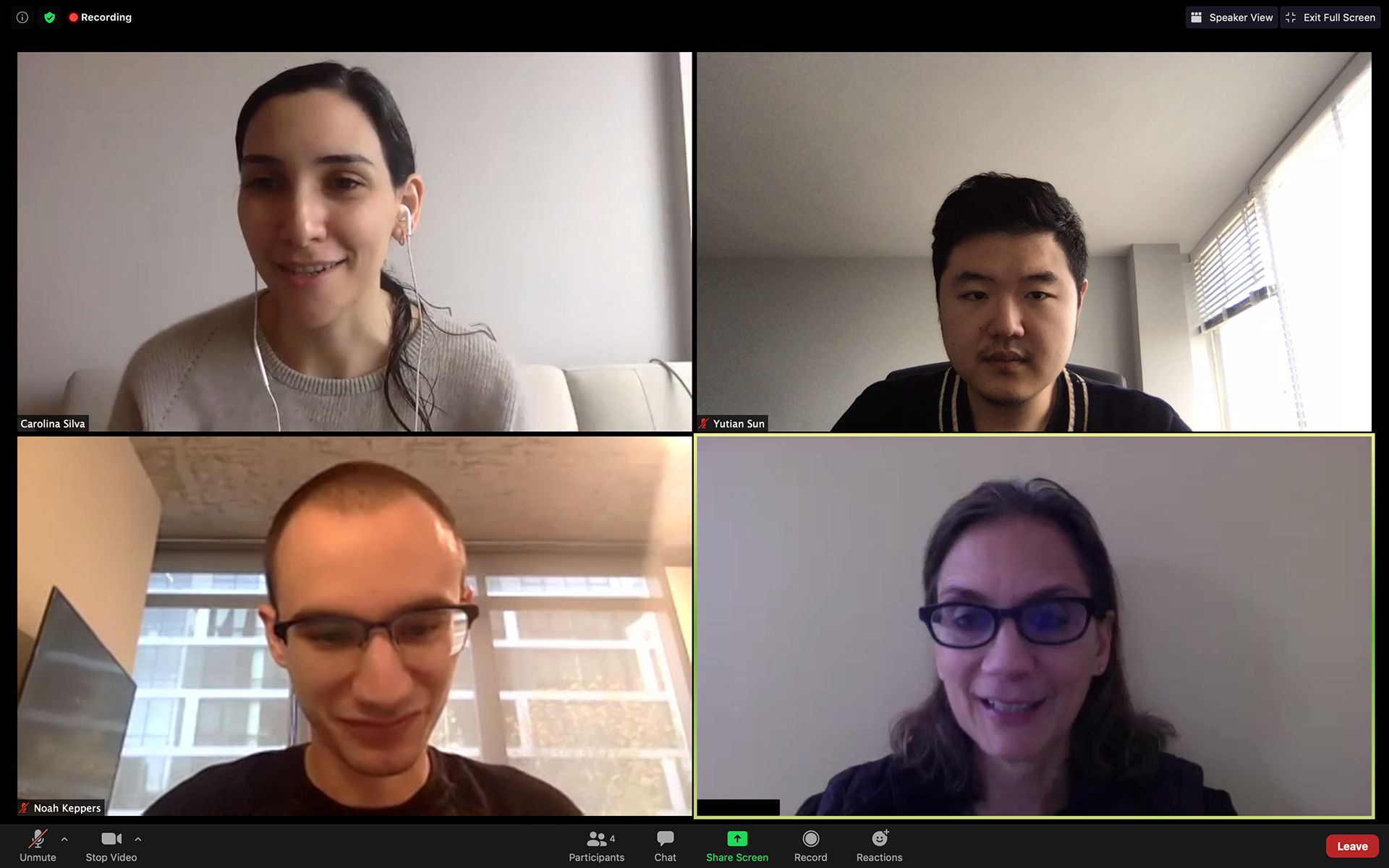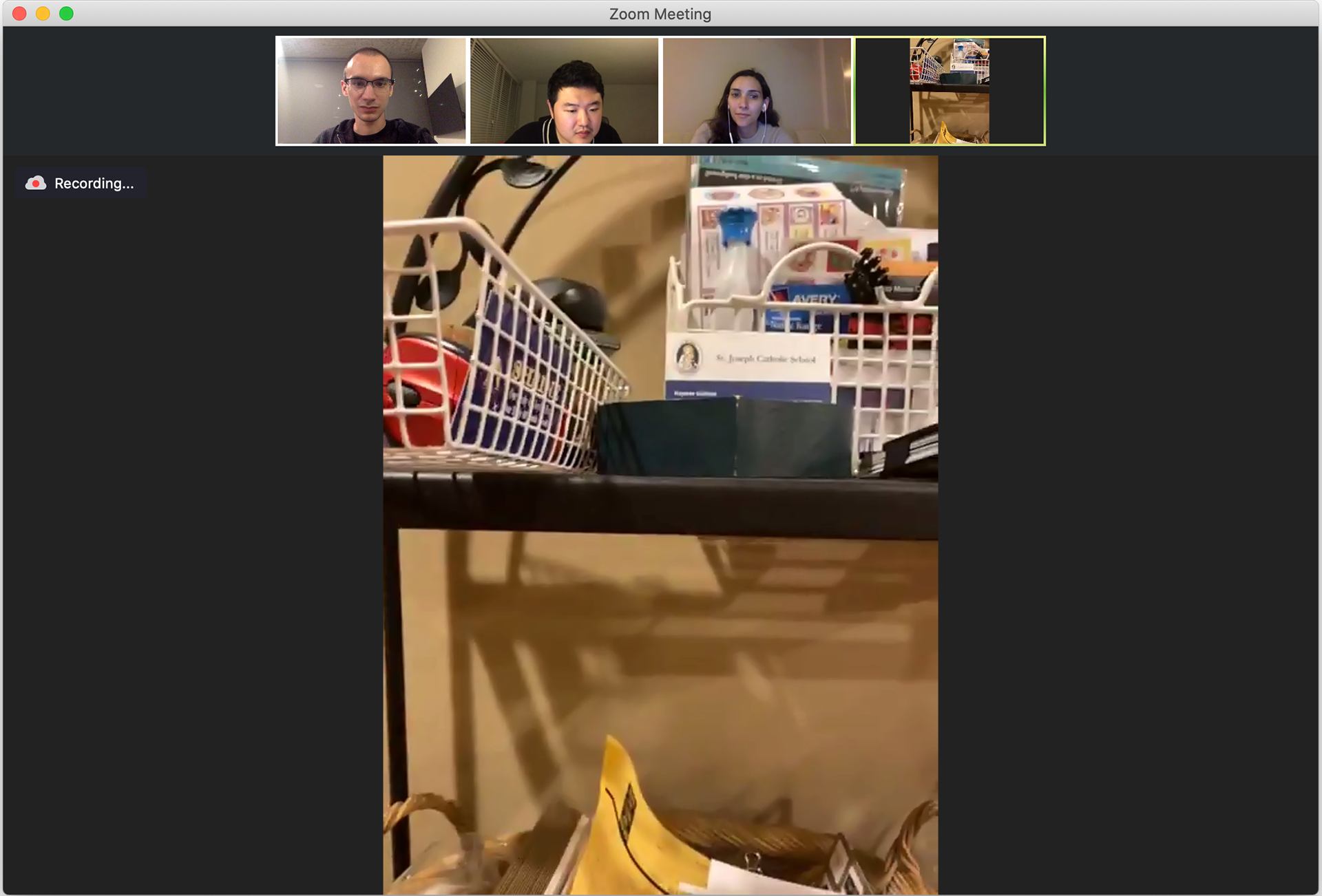 After our interviews, we compiled our key findings as a group.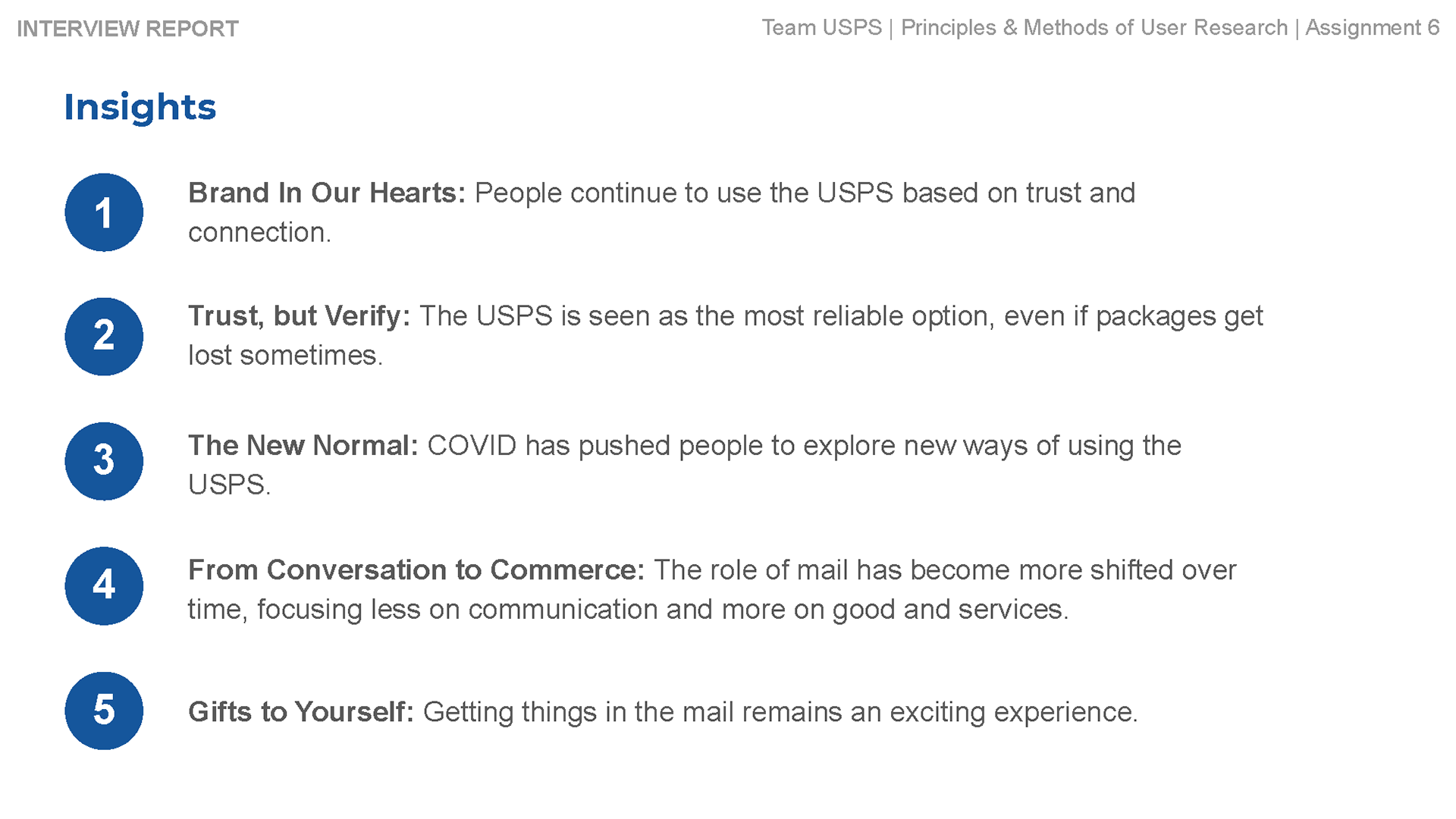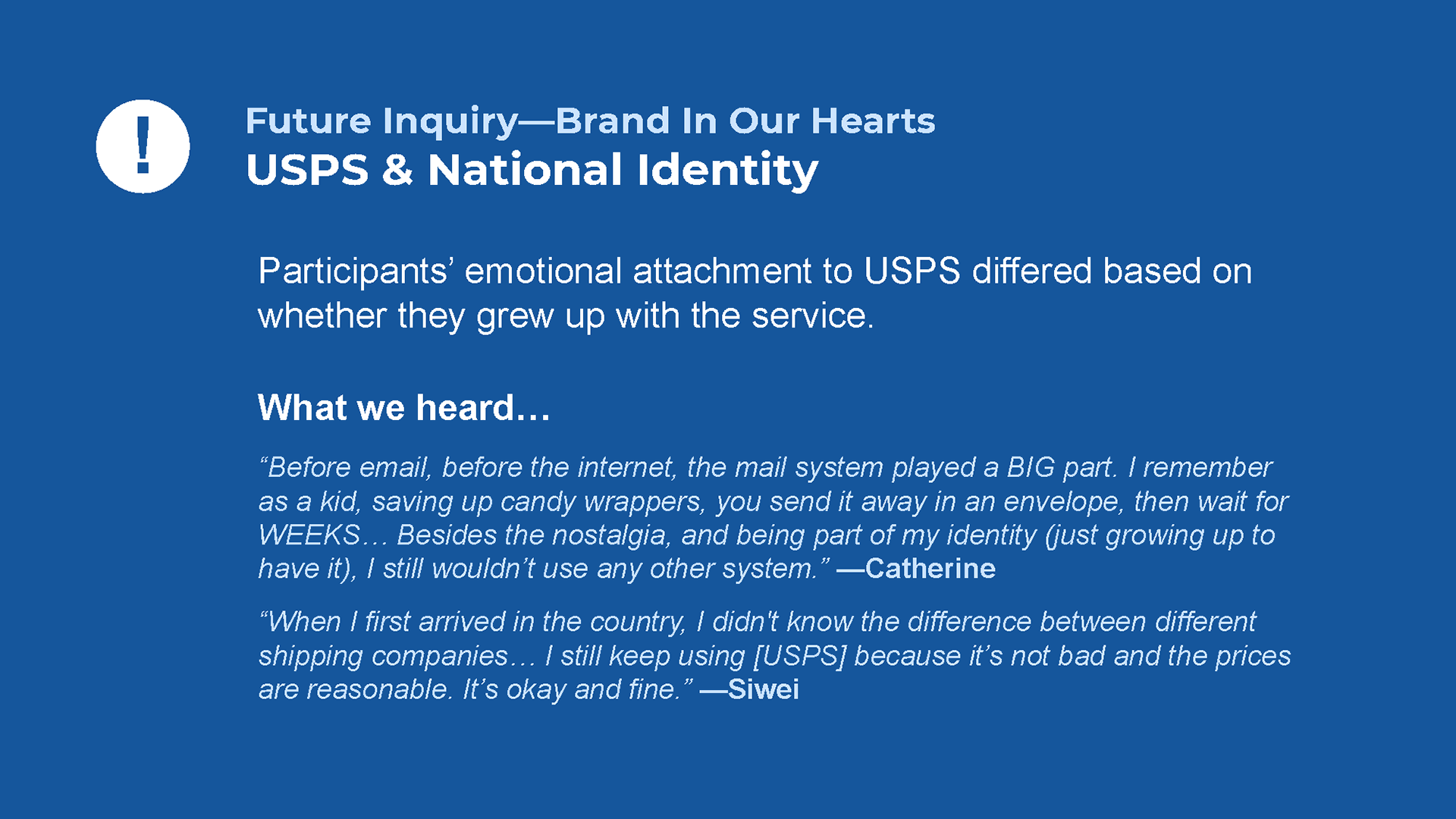 Define
At the conclusion of our research, we synthesized learnings from both phases into a cohesive narrative and presented the project to our hypothetical client (played by our professor and classmates).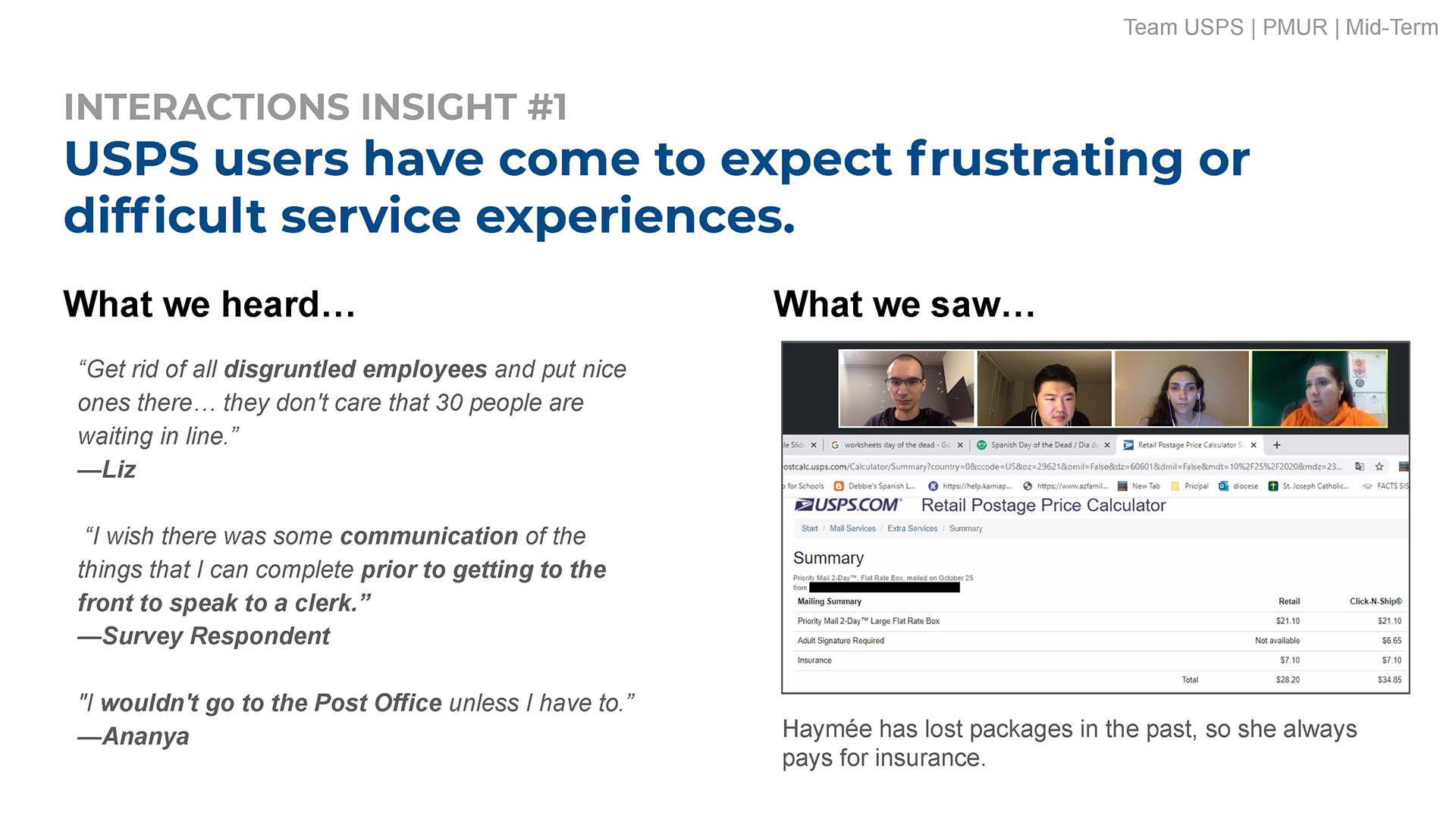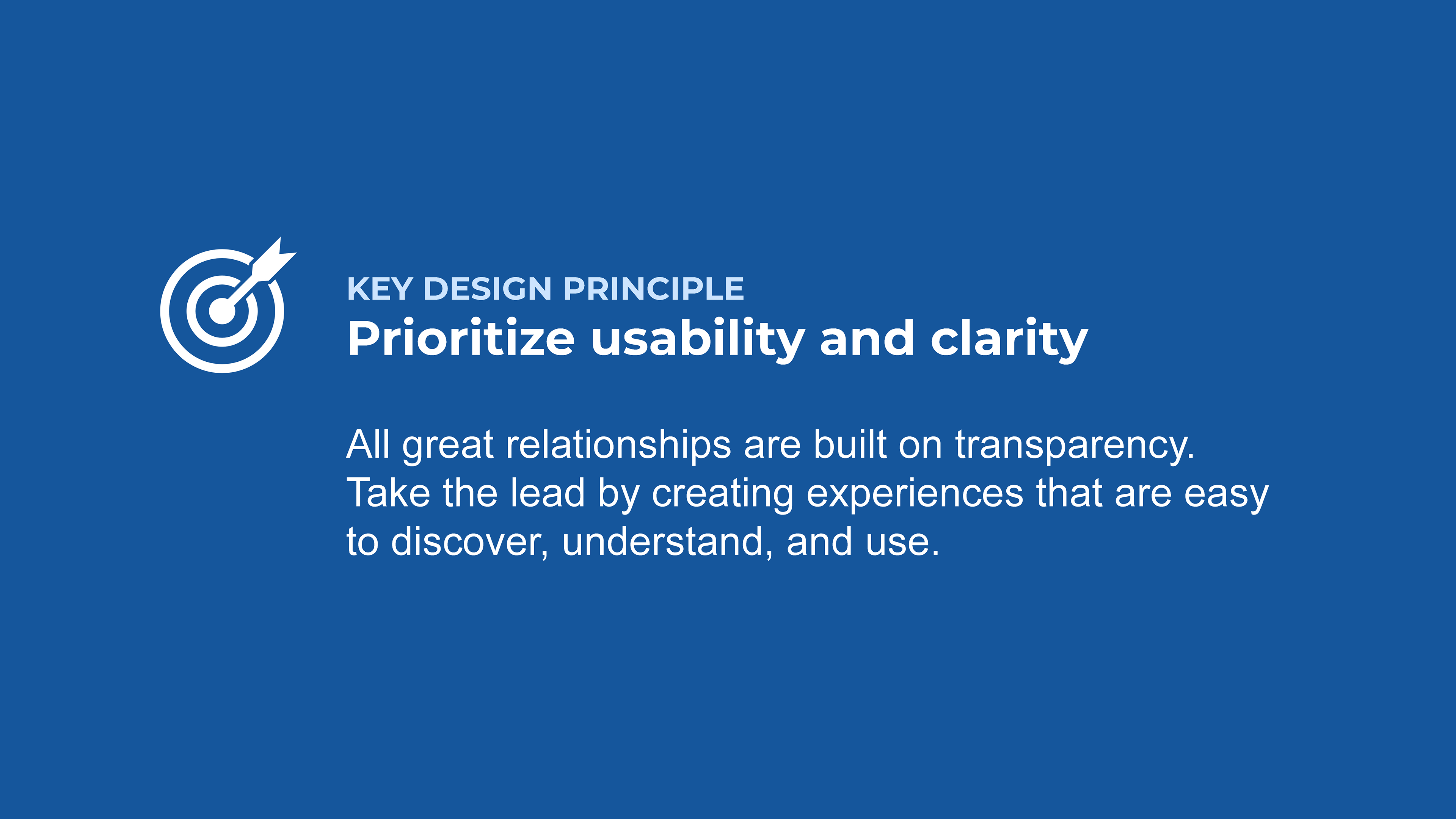 Future Work
With the research and analysis phases of this project complete, we're developing recommendations for next steps and additional research. At our final presentation in December, the team will present possible interventions and identify opportunities for further inquiry.
Reflections
Conducting tours through Zoom did feel limiting at times, but my experience with virtual research was largely a positive one—I still learned a lot about our participants' routines and experiences, and scheduling was a breeze because we didn't have to account for travel time.
Research often feels like a balancing act between carefully scripted prompts and spur-of-the-moment questions. Throughout this project, I learned the importance of both knowing my discussion guide and being flexible—sometimes participants' stories lead the interview in an entirely new direction, and that's okay.
​​​​​​​