CLIENT
:
USPS (Hypothetical)
Team Members: 
Zack Schwartz, Carolina Silva, and Yutian Sun
Instructor:
Mark Micheli
Overview
Brief
The US Postal Service has long been a treasured American institution, but its continued survival is increasingly threatened by rising expenses and declining mail volume. For my Research Methods course project, I worked on a team of four to investigate the pain points and innovation opportunities within the postal experience.
(To ensure safety during the COVID-19 pandemic, all research for this project was conducted virtually.)
Project Phases
Process
Discover (A)
In order to understand the existing user experience, we drafted a
discussion guide
 for contextual inquiry. Each virtual session consisted of a conversation about recent shipping experiences, a touchstone tour, and two card sorts.
We also collected data concerning the broader service experience through a two-week Qualtrics survey.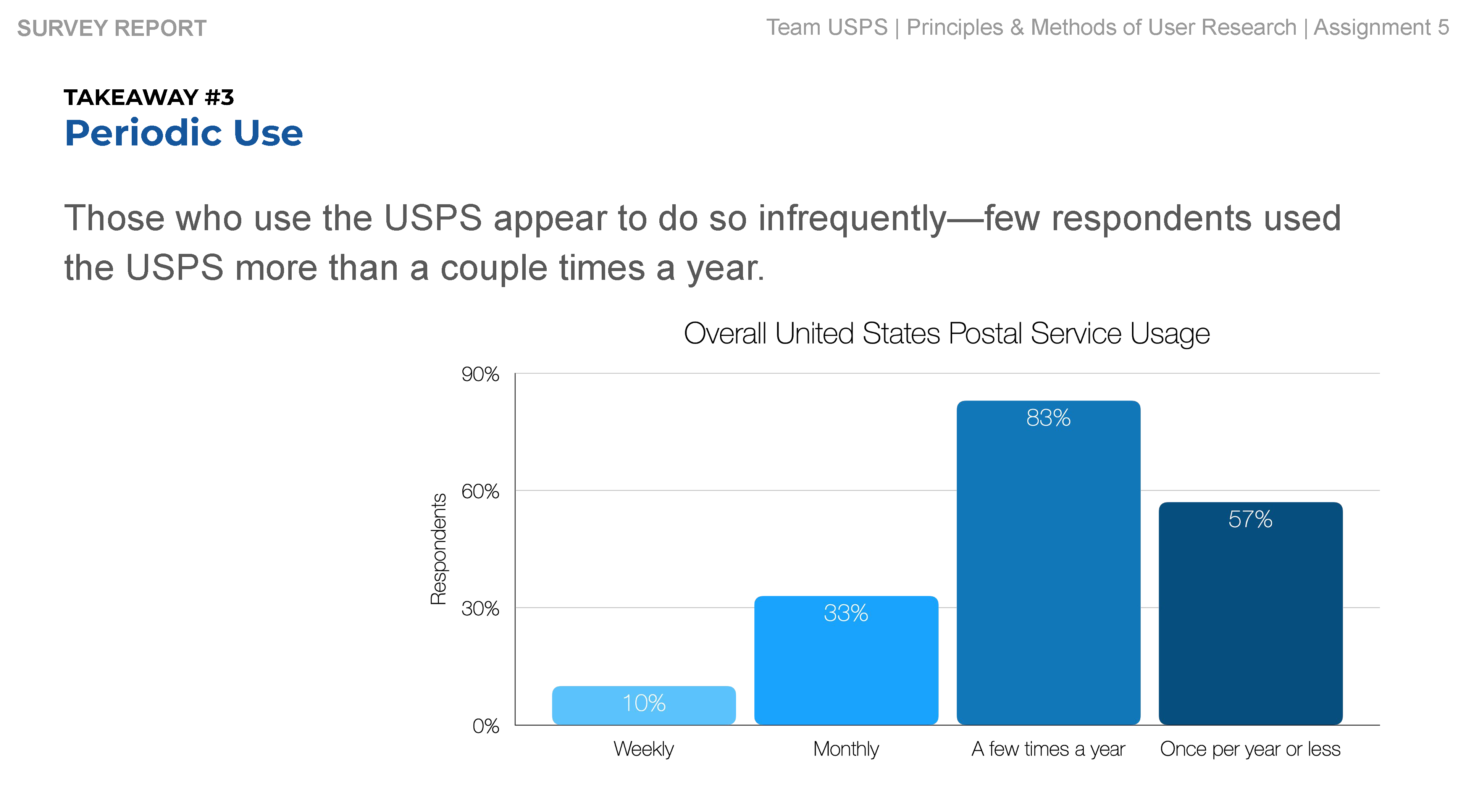 Discover (B)
Based on the issues and trends we identified in the first phase, we conducted an audit of current USPS touchpoints.
Using Nielsen's 10 Usability Heuristics, each team member analyzed one flow from the USPS website or mobile app. I evaluated the iOS version of Click-N-Ship, a postage label printing service.​​​​​
Each team member then conducted think aloud sessions for one digital platform—I chose the USPS Mobile App on iOS. Through conversations with three different users (
discussion guide
), I discovered the following issues:
With the research phase complete, we worked in Miro to cluster our data and record patterns.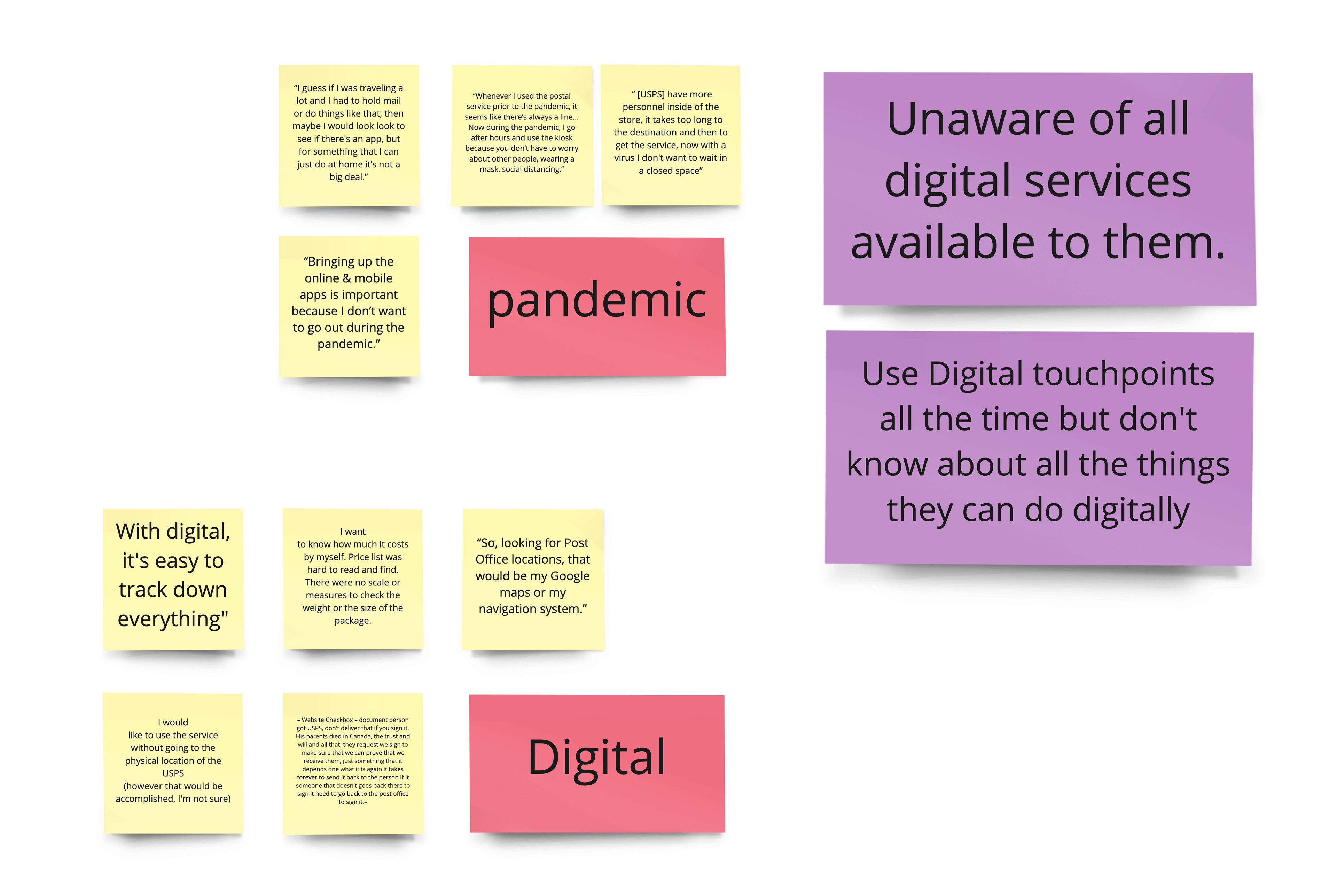 Using our notes from Miro, we then wrote insight statements to present to the rest of the class. Because the postal experience has both individual and systemic elements, we organized our deck around a variation of the Micro/Meso/Macro framework.
Future Opportunities
If I had the chance to do more research on this topic, I'd love to explore the USPS from a service design or even system design perspective.
What does a typical experience at a post office location look like?
How do physical and digital touchpoints interact throughout the user journey?
How do political or cultural forces influence the postal experience?