Team Member: 
Kanal Chhajed
Supervisor:
Alisa dePedro
Overview
Brief
Community Health Workers (CHWs) serve as liaisons between low-income patients and healthcare systems, working to improve access to preventative care and bolster clinical outcomes. In Spring 2021, I worked on a team of two to determine effective messaging and engagement strategies for a CHW pilot program at Cigna.
(To ensure safety during the COVID-19 pandemic, all research for this project was conducted virtually.)

Process
Discover (A)
Before crafting outreach strategies for Cigna's program, Kanal and I needed to understand existing CHW models. We framed three questions to guide our initial inquiry:
Why are CHW programs needed?
What makes a CHW program effective?
QUESTION #3
:
SCALE
How do CHW programs operate at scale?
Through secondary research and conversations with three CHWs (
discussion guide
), we arrived at 10 initial learnings.
Discover (B)
Based on our knowledge of existing programs, Kanal and I created three messaging mock-ups for a future CHW pilot.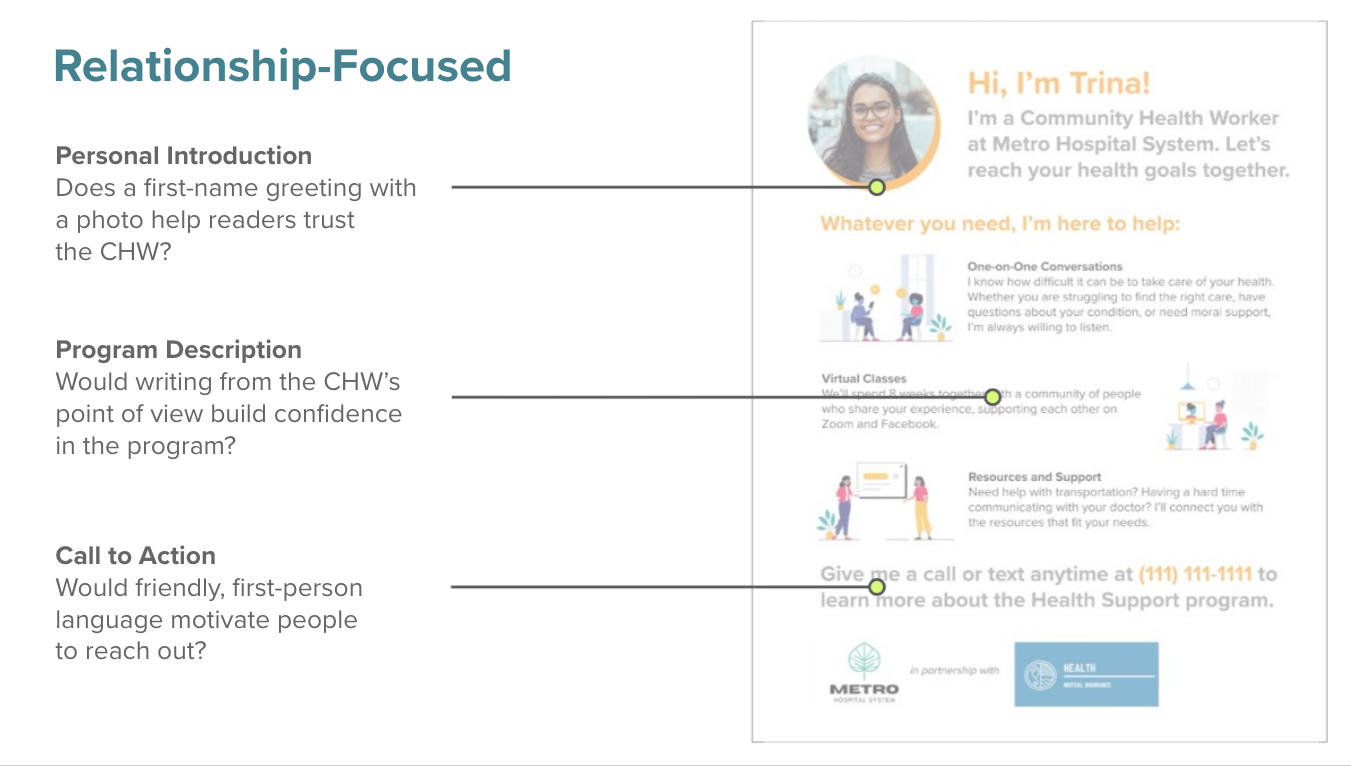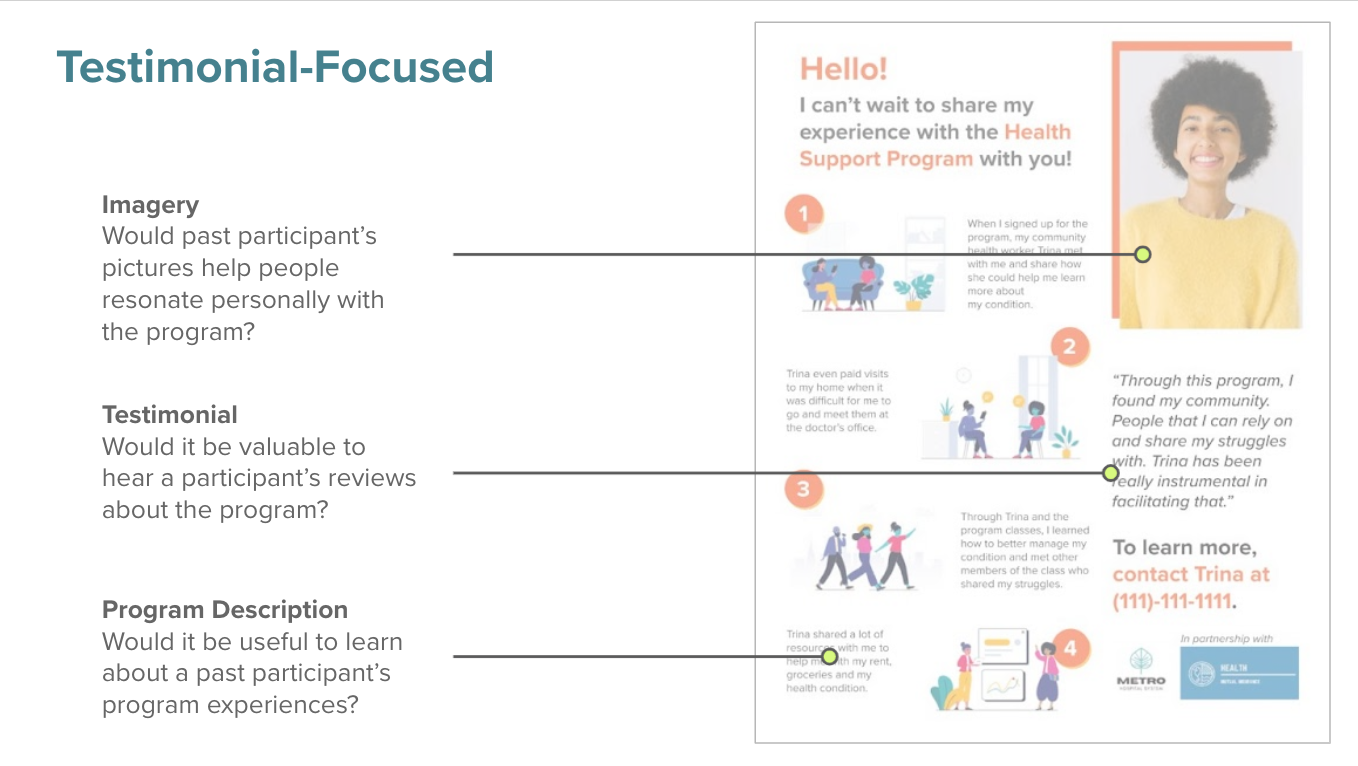 We tested these prototypes through hour-long sessions with five users (
discussion guide
). In each interview, we discussed participants' past experiences with health programs as well as their reactions to the three mock-ups.
Define
Kanal and I then affinitized our research data into five key insights, which we presented to Cigna stakeholders.