Client:​​​​​​​
City of Chicago
Team Members:
Lizzy Engele, Anand Nagapurkar, and Yara Taha
Supervisors:
Jeremy Alexis and Marquis Miller
Overview
Brief
Chicago has long been interested in developing an Employee Resource Group (ERG) program for city employees, but implementation has proven difficult. During Summer 2020, I worked on a team of four to develop an ERG strategy focused on amplifying city employees' voices.
Project Phases
Process & Outcomes
Discover
To kick off the project, we worked with the City of Chicago to identify other cities and companies with strong ERG programs. Over a period of three weeks, the team facilitated in-depth conversations with ERG leaders using an
interview discussion guide
.
Define (A)
We then wrote case studies based on our interviews, with each team member becoming the "designated expert" for one or two organizations. I chose to focus on the City of Philadelphia—
read my full case study here
.
After our individual deep dives, we used affinity mapping to find common threads among all the case studies.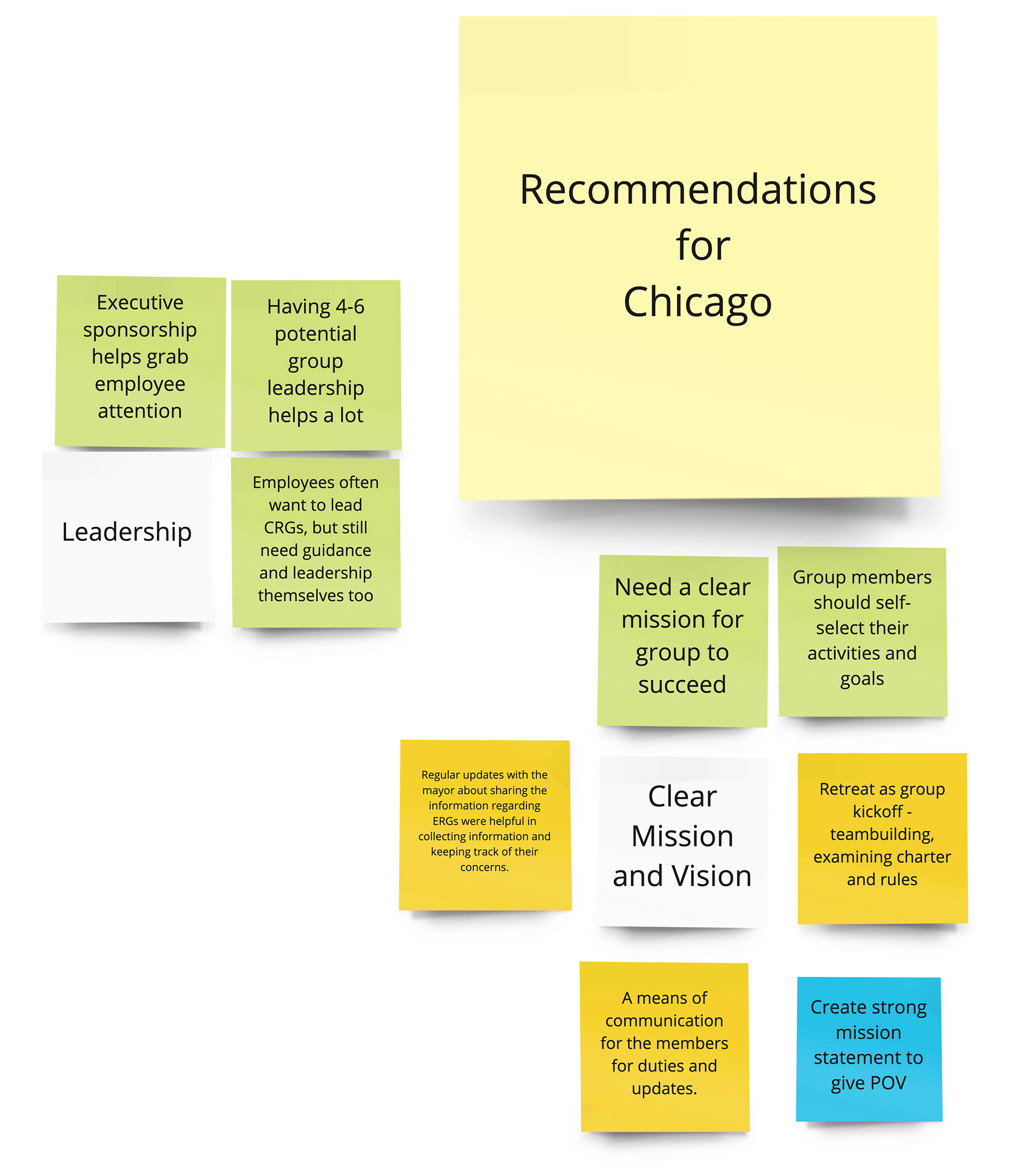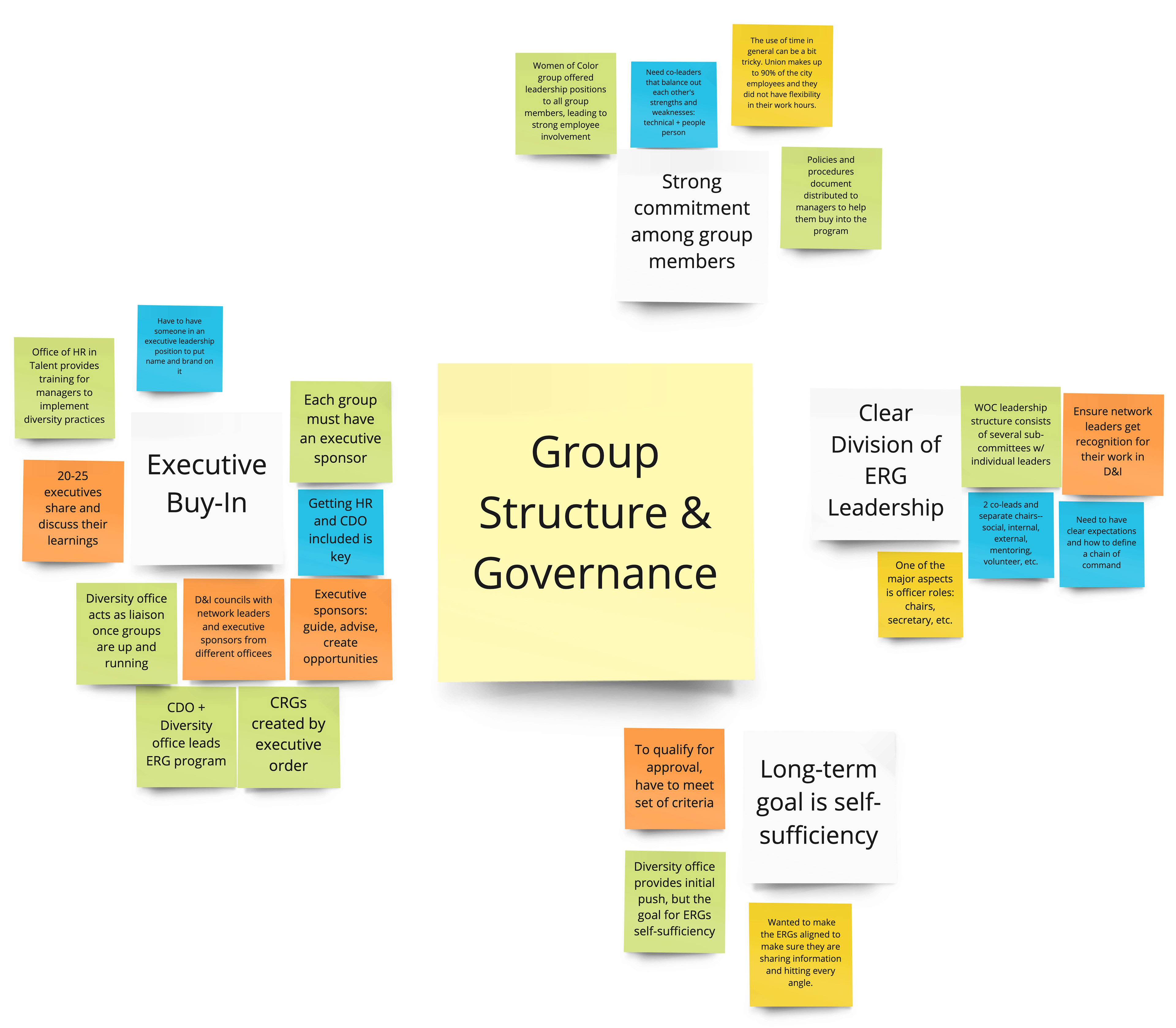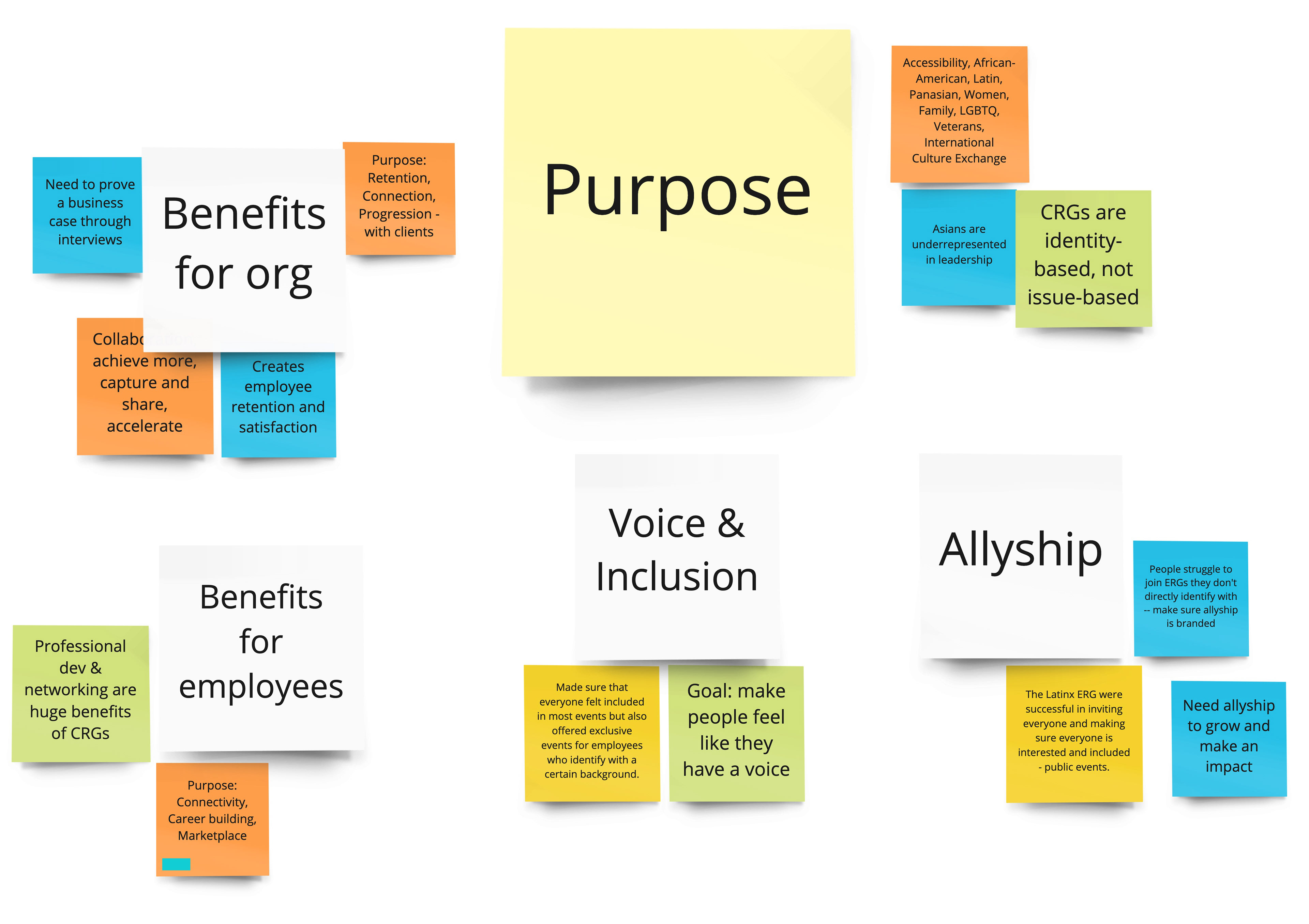 Define (B)
Using the groupings from our team workshop, we developed a list of nine core insights to present to Chicago.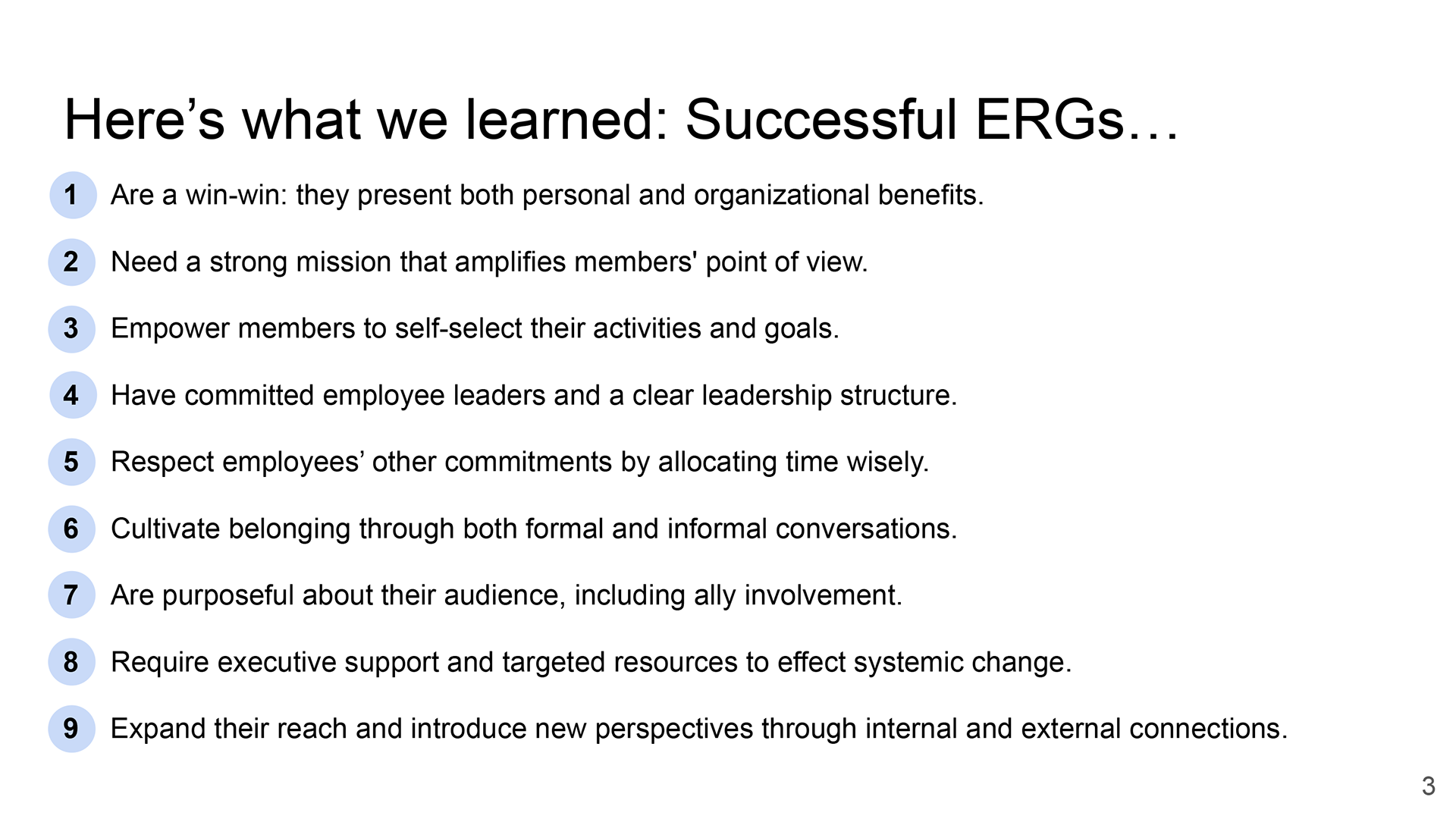 We also created a strategy matrix describing key decision points for new ERG programs.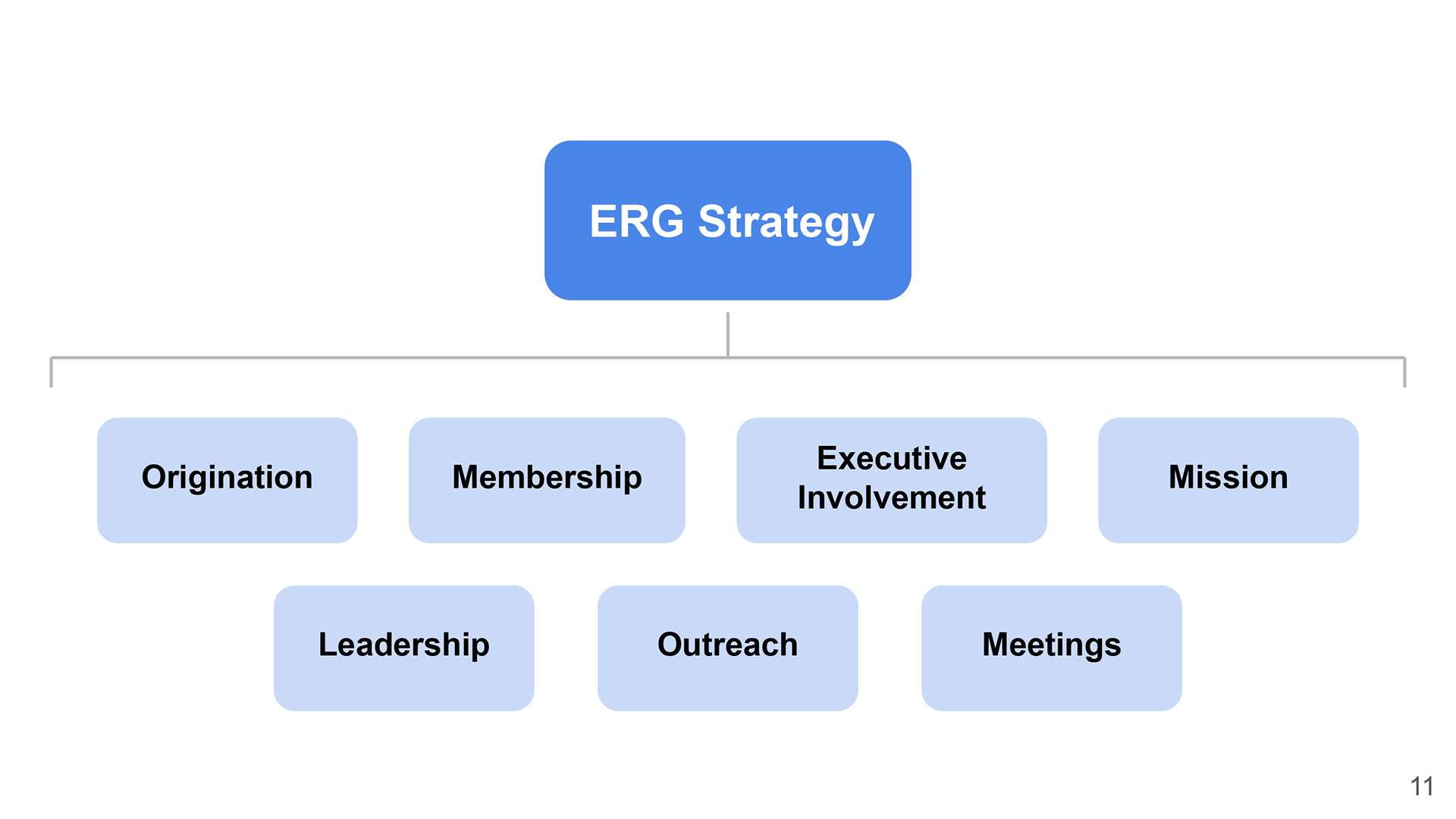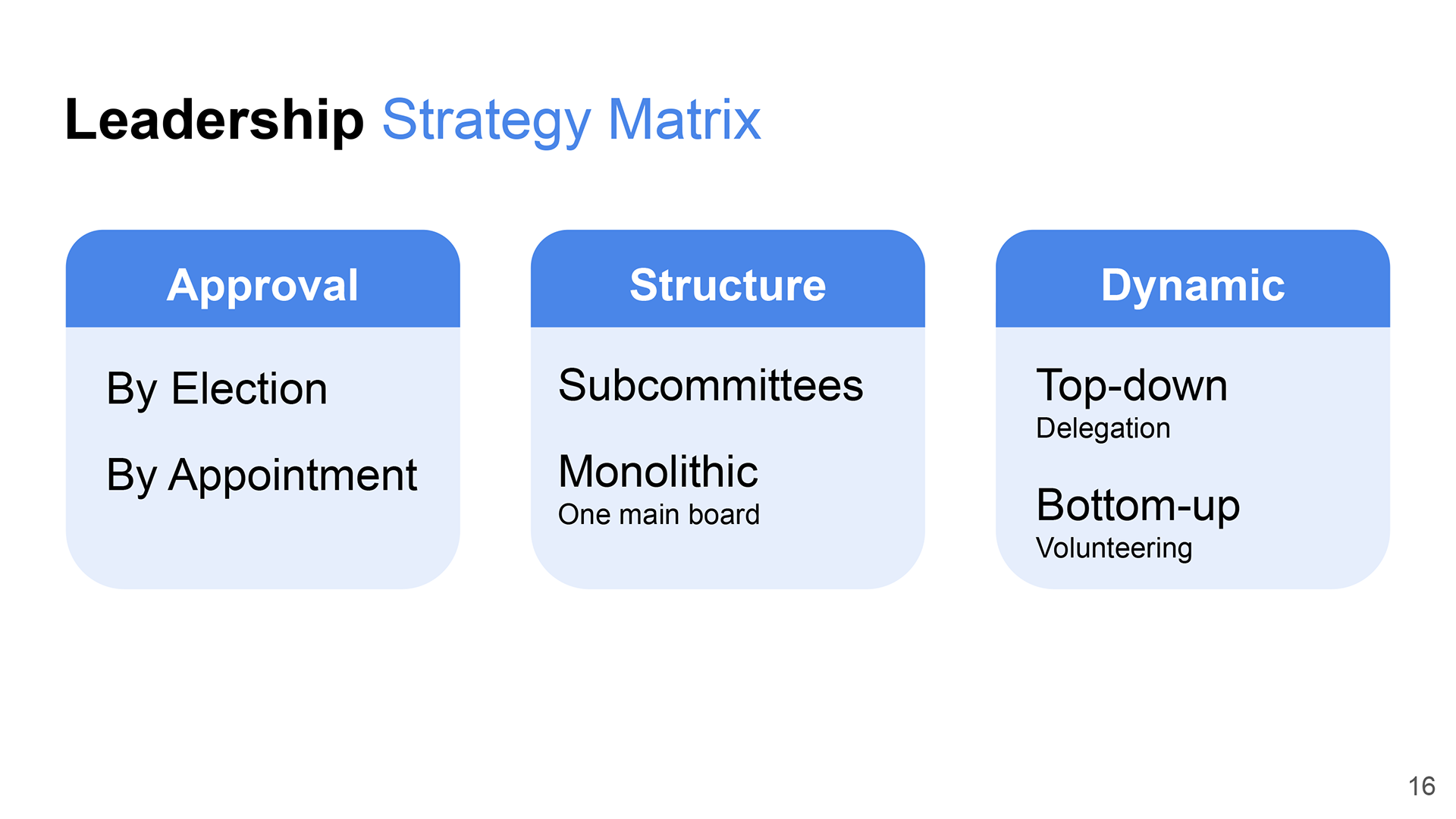 Future Work
In the coming months, the team hopes to work with city employees to create and test a new ERG strategy. We've drafted proposals for both an
ideation workshop
and
living lab
to take place during Fall 2020.
Reflections
Working in the public sector requires both clear vision and immense flexibility in the long-term—especially given the current political and social climate.
Cultivating a close-knit team during COVID was a challenge, but we were able to create a surprising amount of synergy (even remotely) by communicating clearly and often.